Make a Web Note in Microsoft Edge
Microsoft Edge is the best browser that lets you take notes, write, doodle, and highlight directly on webpages. Then you can save and share your handiwork in all the usual ways. Make notes on recipes, send your partner "subtle hints" about birthday gifts, or just draw mustaches on celebrities—the web is your canvas.
Select Microsoft Edge on your taskbar, and go to the page you want to write on.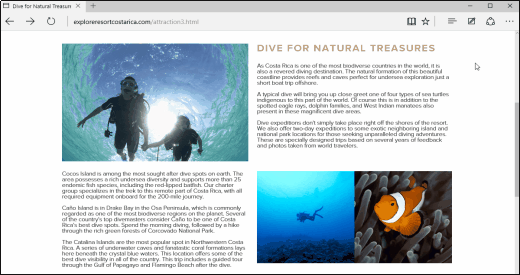 Select Make a Web Note Web Note and then select Pen (2), Highlight (3), or Add a note (5) to mark up the page. Select Pan (1) to move around the page, and Erase (4) to delete marks or notes.
Save or share your Web Note, or select Clip (6) to copy part of the marked up page to your clipboard.